Online Market System
ONLY A FEW STEPS TO START YOUR ONLINE MARKET
Contact us to determine the appropriate package. Quickly define your products to the system and start taking online orders immediately.
How Does the Online Market System Work?
You can transfer your products to your website collectively through the panel, complete the process and start selling immediately. You can integrate your stocks over the software you are using and transfer them to AKINSOFT Online Market System. Thus, you can easily update the products that are newly added to your store and whose prices have changed, instantly through your online market.

Let your customers select the products on your website and add them to the basket. Prepare the orders and deliver them to the delivery address. Increase your earnings by reaching more customers with credit card or cash payment at door options.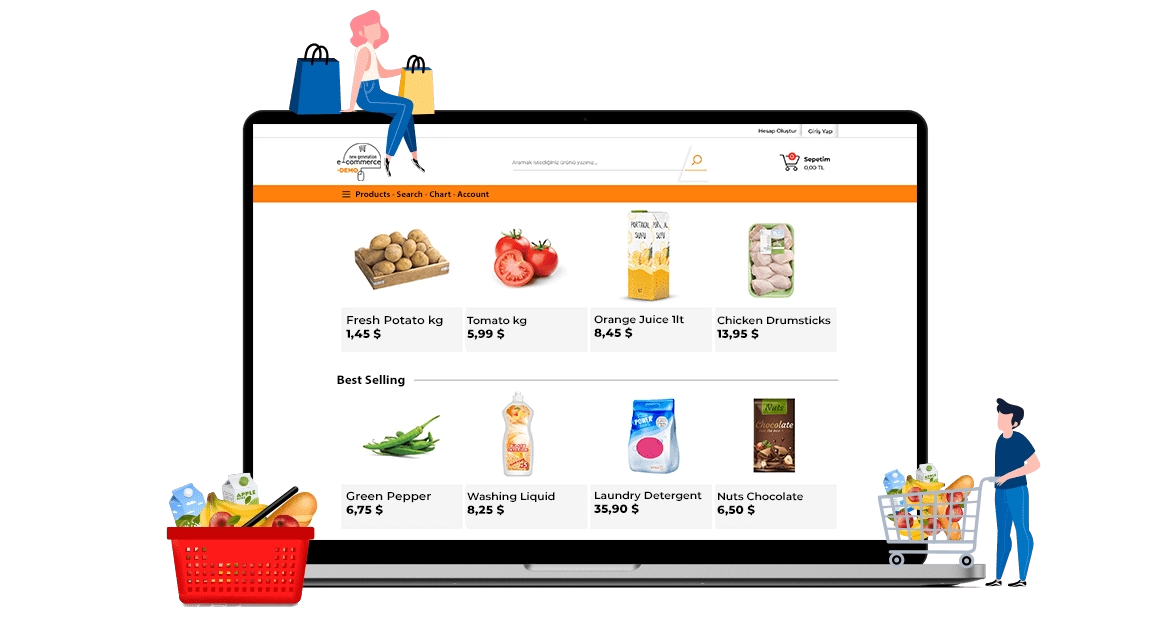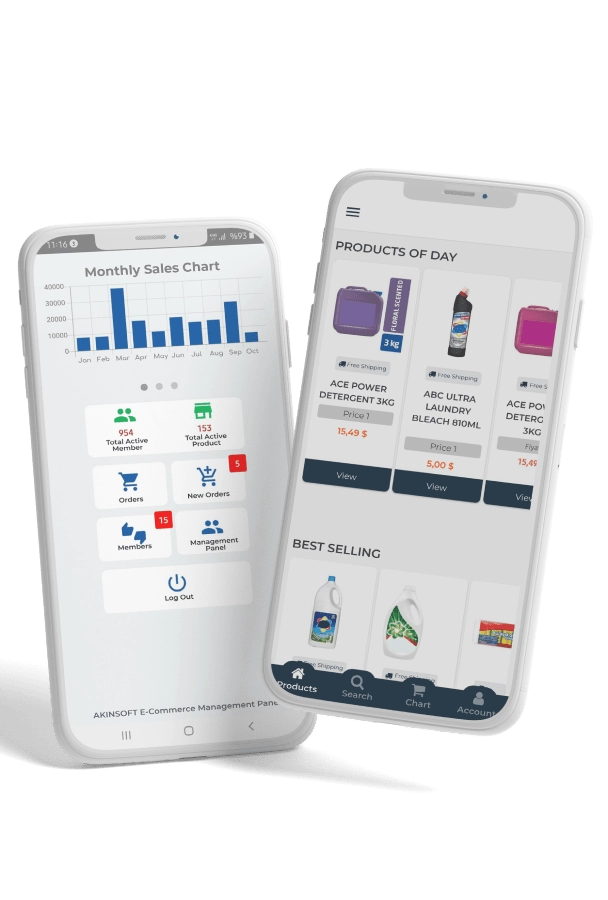 How Will You Know The Order Has Arrived?
You can follow your customers' orders from your panel and receive instant notifications via e-mail.

You can print the orders by checking via the ERP program (WOLVOX ERP) you are using.

Enjoy increasing your sales without missing any order thanks to the order warning system.